After an in-depth research of the market regarding the effectiveness and compatibility of the products, I decided to go into partnership with "Wella" (haircolor), "Newsha" hair products, "Olaplex" (treatment) and Ulrike Schütze's Wunderschön make-up. I particularly value these products as I think they would definitely benefit my clients. Apart from my individual services, you can purchase the latest products by Newsha and Wunderschön.
Wella
For over 130 years, Wella has been delivering innovations and services that enable hairdressers´ creativity.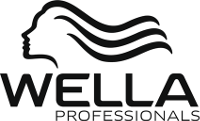 Olaplex
Olaplex is a revolutionary hair product. Hair bonds are broken during thermal, mechanical and chemical services. Olaplex reconnects broken disulfide sulfur bonds in the hair. It contains the active ingredient Bis-Aminopropyl Diglycol Dimaleate which acts a bond multiplier. Olaplex can be mixed in with coloring products to minimise damage or used as a seperate treatment. Olaplex is a unique product wich has 8 pending patents worldwide!

WUNDERSCHÖN BY ULRIKE SCHÜTZE
Ulrike Schütze regularly develops new trends and make-up products for well-known cosmetic brands. In 2006, she was the first to receive the "Golden Mask" award for special achievements for make-up. Her long-standing experience as a make-up artist led her to start her own make-up brand. It is a range of multi-functional products made of environmentally friendly ingredients and recyclable packaging.

Newsha
Gentle, exquisite fragrances. High-quality natural ingredients. An exclusive, carefully considered product range that focuses on the essentials.
Mild shampoos that cleanse your hair gently, naturally and effectively. Treatments that can restore even damaged hair and turn it into a silky mane. Styling products with natural ingredients – after all, everyone wants a natural hold. Perfect hair from the root to the tip – that's NEWSHA!